Smart Content. Creatively Delivered.
Our latest thought leadership event focused on the benefits of delivering a personalised content strategy. Here we share our key insights from the morning's talks.
Whilst most brands recognise that harnessing the information and data they hold about their users and customers is both valuable and important, not all are managing to deliver successfully on their ambitions or to utilise the potential it has to offer.
We understand that getting up close and personal with your customers requires a complex blend of deep customer insight and strategic acumen delivered with creativity, using the right supporting technology.
Our experts revealed the keys to our success with clients such as Deliveroo, Arla and the Royal Navy. They also shared our strategic framework for delivering a persistent engagement programme underpinned by a consistent narrative that reinforces the brand's core purpose. Our partners at Sitecore then shared case studies of personalisation in action.
1: Surveillance v Sympathy
Matt Boffey, co-founder and director of consulting at Great State challenged the audience to consider how successful personalisation depends on a brand better understanding the consumer - both the 'what' and the 'why'. The 'why' focuses on data, behaviour, clicks and optimisation; the 'what' on insight, motivations, culture and creativity. He defined the difference between 'Surveillance' marketing, reliant upon the secret extraction of data to predict behaviour and 'Sympathy' marketing, which focuses on a common feeling and understanding between people. Surveillance marketing has led to the breakdown in consumer trust. Sympathy marketing engenders loyalty. He shared four qualitative approaches to the latter, employed by Great State to ensure a deeper and more genuine understanding of consumer motivation:
• Conversation mapping
• Extreme user interviews
• Adjacent insight
• Subconscious testing
He then asked brands to consider, as you develop more personalised experiences, are you building trust or just developing more sophisticated forms of tracking?
2: Smarter creative
Jack Ashdown, creative director at Great State, stated that data is key but not king. Taking the deep consumer insights we glean from our qualitative research, he explained that consumer journeys are not linear. Brands need to develop a content narrative that has its purpose at the core but is flexible to the need of the consumer at every stage in their journey. He shared Great State's content strategy for the Royal Navy as an example.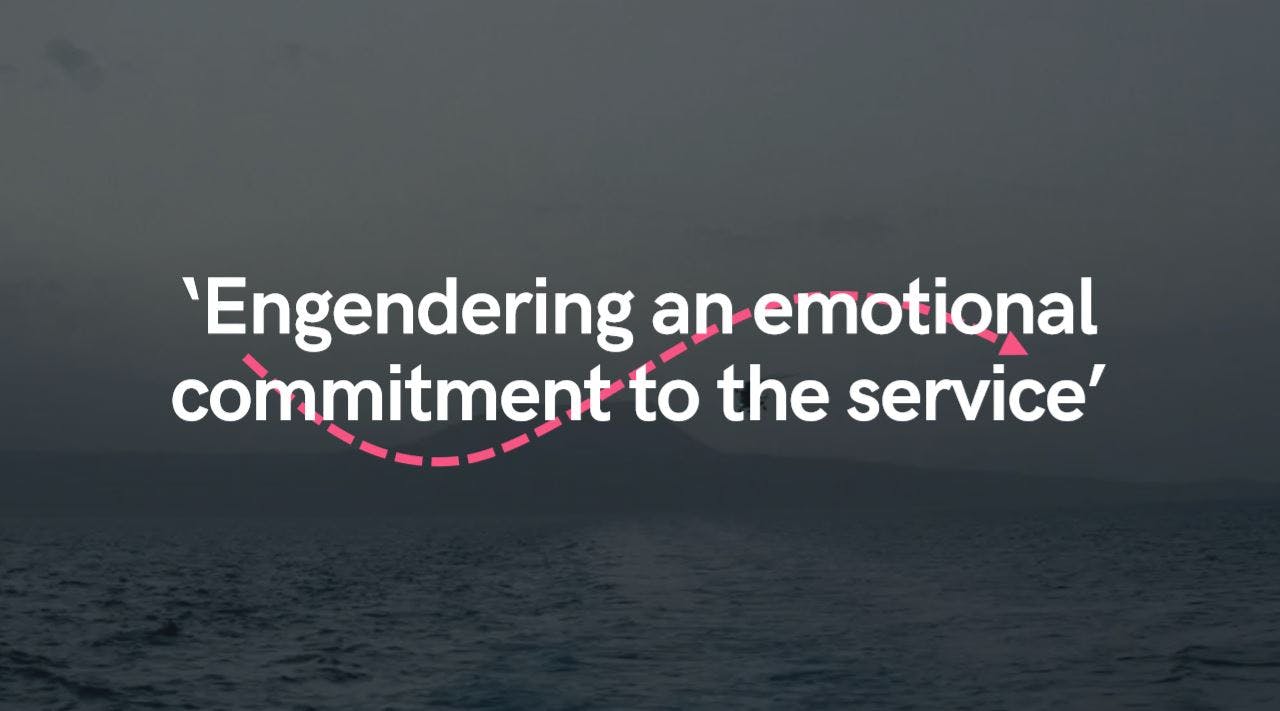 We have been award-winning lead digital partner for the Navy's recruitment programme for more than five years and have evolved a deep understanding of their audience needs. We know that the fundamental purpose of our work is to engender an emotional commitment to the Navy. Our approach is long-term and allows for their audience to falter, side-track, return and respond over time. We focus on three critical stages in their journey:
• Attract
• Enable
• Convert
In order to achieve success, we plan the content narrative not the content journey, using a range of channels and asset types to ensure we communicate the right message in the right way, at the right time. This enables us to focus on context not content as the driver of our successful engagement.
3: Five strategic building blocks
Kate Fitzpatrick, lead strategist at Great State, revealed the five strategic building blocks we have implemented for Versus Arthritis and other clients to deliver content with measurable impact. These combine strategy, analysis, team, tools and processes and technology.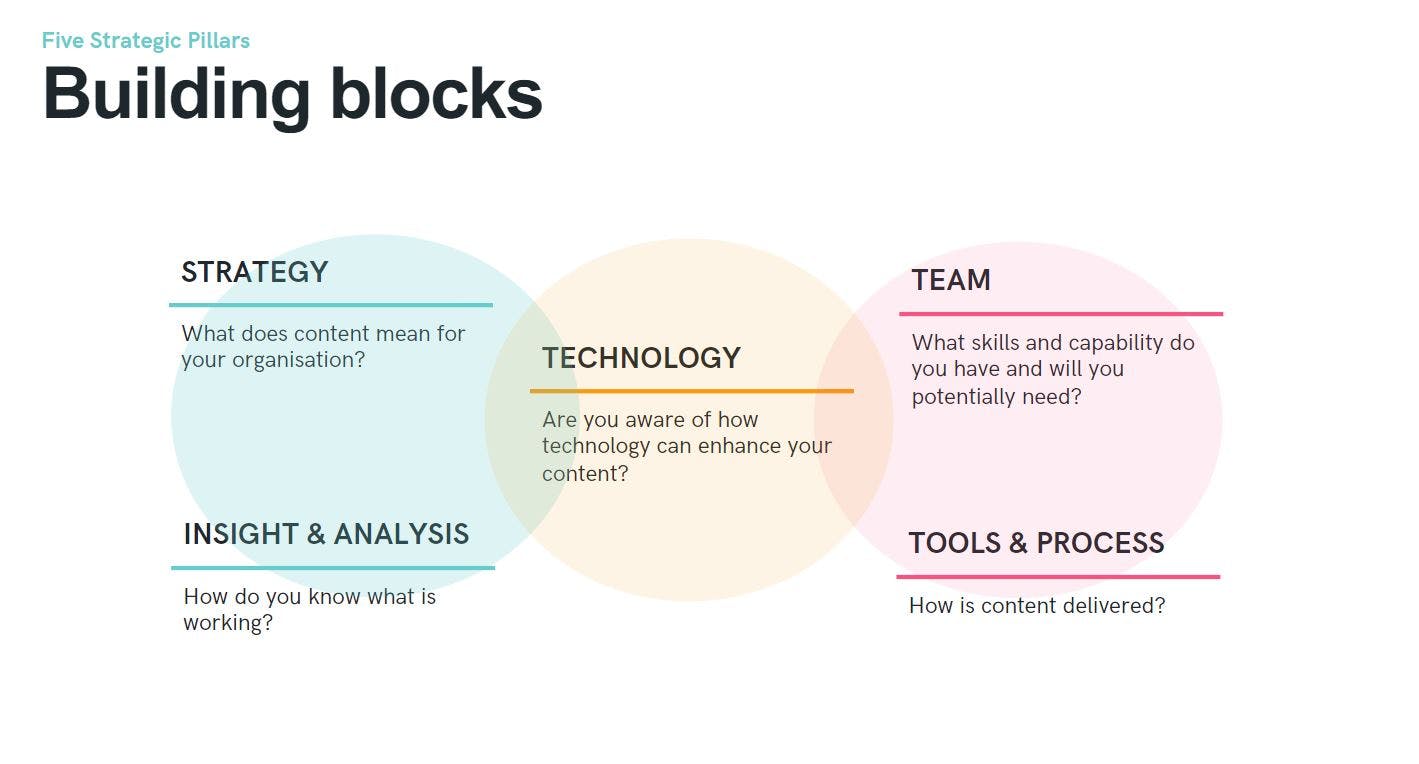 She advised that the five keys to success are:
Adopt a strategy that links business, audience and content needs
Understand how you will shape and measure success
Build a multi-disciplinary team under strong leadership
Link the customer journey to internal process
Apply technology in a way beneficial for both business and audience
4: Personalisation in action
Learning from the wider market, Charlie Bell, Sitecore, revealed how personalisation is nothing without context. Content needs to be delivered to the right person at the right time using the right channel.
He showed how L'Oréal has designed highly-personalised consumer services and how Danone Nutricia has improved the personal experiences of mothers—with incredible business results.
We presented an abridged version in a follow up webinar on the 8th May, where our senior strategist, Kate Fitzpatrick, shared her steps for implementing an actionable content strategy and we explored some examples of smart content in action with Chris Gamblin at Sitecore. If you missed out, or want to extend the knowledge you gained amongst your peers you can access a recording of the webinar here.
If you have any questions or you'd like to learn more about creating an actionable content strategy for your business, please get in touch.